I'm very happy to finally present Corey Galal and his fantastic acrylic on canvas SW vintage focussed art. A lot of you may have already seen his art, which has really been picking up momentum in the vintage collector circle. Not only does his art depict vintage figures but he is actually a vintage SW collector himself, once again highlighting what a diverse bunch we really are.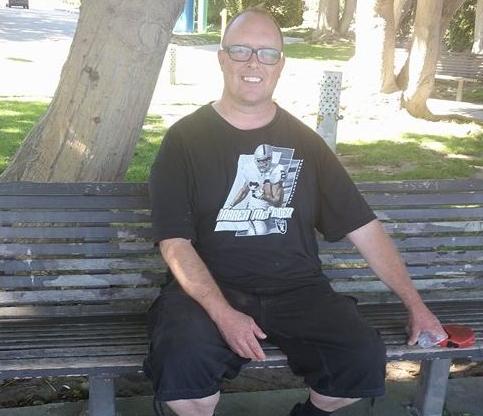 Before we showcase Corey's artistic abilities, let's learn a bit about the artist himself. Like most of us, he was a child of the early-mid 1970s and he somehow managed to catch Star Wars in the theatre nine times (dragging his poor grandma there every time he got to see her, which of course included a post-film trip to ToysRUS for some figure shopping!).   
Corey is originally from the San Francisco Bay Area but currently lives in Los Angeles. A typical 24 hours for him involves working as a HVAC Engineer during the day  (fixing air conditioners), getting home to take care of the wife's to do list,  then setting himself to paint his wonderful canvases. He has always drawn but he credits his wife for pushing him to get back into it, which he did when he started painting landscapes and other scenes. However it wasn't until he painted a cartoon style Boba Fett and Darth Vader that his vintage art really took off as fellow vintage collectors contacted him with painting requests.
One of Corey's first customers was Matthieu Barthelemy, a very good friend of the blog, who requested what was to become one of Corey's favorite paintings – 'The Bounty Hunters'. Since last January, Corey has completed more than 30 paintings, with most  of these being commissions. With that kind of output it's easy to forget that this is not a full time job for Corey. 
Check out the fantastic 'Bounty Hunters' painting below. Matthieu is a very lucky man…
Below isa selection of some of Corey's art but check out his Facebook page if you'd like to see more:
As for Corey's SW vintage collecting habits, he  collects whatever comes to him in the wild but occasionally buys from Facebook groups or eBay. He doesn't really have a focus but he started collecting a couple years ago again and it did all start with a Stormie.
You can request Corey to paint a scene from the films or a specific vintage figure cartoon style. From what I hear, he will keep you updated throughout the entire creative process and is happy for the endeavour to be as interactive as you like. Each painting takes about 10 to 16 hours but with him working a "real job", it can sometimes take about a week or more. So I wholeheartedly suggest that you message him if you'd like him to whip something up for you.