About the blog
Welcome everyone to the blog. While there are a few blogs out there related to vintage star wars collecting, this one is unique in that celebrates the collectors themselves, rather than just the toys.
Here you will find regular interviews with all types of collectors, ranging from well-known personalities to the average collector, based all over the globe. We will also provide regular updates as to what is happening in the community. While most of us are proud of the terms "nerd" and "geek" and take it in our stride, this blog will show that not all collectors still live at home in their parent's basement (not that there is anything wrong with that!). Some of us even have girlfriends/boyfriends! We are an unbelievably diverse bunch and during my time on social networking sites I have met collectors who are, among other professions; doctors, lawyers, police officers, teachers, members of the armed forces, business people, tradespeople, artists and musicians. I'm not mentioning any names but one of us is even a male gigolo! Unfortunately this great hobby of ours is not cheap so we have to fund it somehow…
I've created this site to try to increase public awareness to vintage star wars collecting and to the eclectic range of people involved in the hobby. This is my way to give back to a hobby that has given me so much over the past three years. For most of us, our passion for the hobby is not limited merely to the toys themselves but also encompasses the relationships we build as we navigate the corridors of our past childhoods. Star wars is nothing without its fans and vintage collecting would not exist without you all.
About me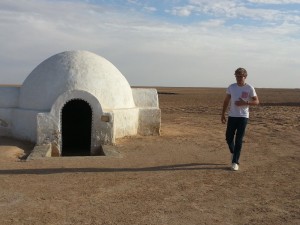 My name is Christian but I'm known on the collecting forums and groups mainly as 'Bobbybobs'. I'm Australian but I have lived in The Netherlands for almost eight years, where I work with an international organisation. I've only been collecting for a bit over four years but I am a life long star wars fan and I had a large collection as a kid.
My main collecting focus is vintage Luke Skywalker – be it MOC, loose or bootleg. I hope you guys like the site. Please feel free to provide any feedback, be it positive or negative.