We recently ran a competition here on the blog, with the prize being a mint set of Cantina Crew aliens. All you had to do to win was to post a photo on the page of yourself as a child with a vintage Star Wars collectible.
We were hit with so many outstanding entries that we decided to give away several runner up prizes. One of the winning entries was from Jad Bean. Here he is with his Ewok Village on Christmas Day.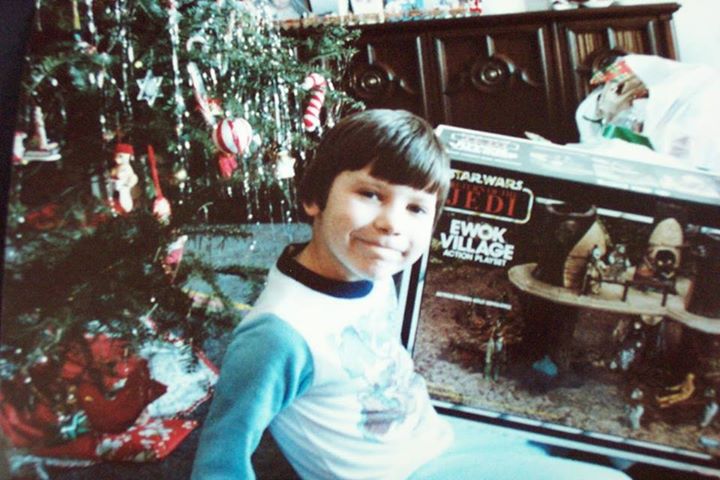 What I found out later was fantastic. Jad actually had this special moment captured on video and this footage was included in the Target 'Share the Force commercial'. You can catch Jad in it, opening the very same Ewok Village. That's him in the video at 0:09 (labeled Christmas 1977) and again at 0:12 (Christmas 1983). Not only does Jad appear but there is footage of a bunch of other kids with their vintage SW toys. The video is a joy to watch and really captures why so many of us collect vintage Star Wars.
Check out the video here:
Target 'Share the Force' commercial
Are any of our readers in the video? Let us know!
What is even cooler than Jad appearing in this video is that he also has the honour of having a Star Wars character officially named after him. Yes that's right, unbelievable. Check out the full story on his blog:
Thanks Jad for sharing and keep up the good work!