Hi guys,
Well we finally have another SW vintage podcast! I'm a huge fan of the CHIVE Cast but it just wasn't enough for me. As good as it is I need more SW vintage chat!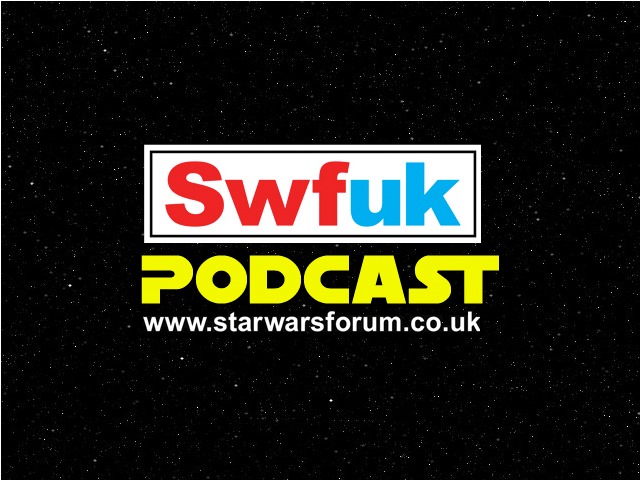 I was following the initial thread on SWFUK where the idea of this podcast was floated and I have to say that it is impressive how quickly this idea developed into action. What an effort.
The podcast was released last month and features forum regulars Stuart Skinner (Boba Skinner), Grant Criddle (Maulster79), CC4rhu (Richard Hutchinson). Ben Coomber (Mr-Shifter) and Peter Davis (Naughty Jedi). It was immediately obvious these guys were all good mates and the recording seemed like a bunch of friends sitting around talking about vintage, which translated to a comfortable and intimate experience for the listener. There was definitely chemistry between them and what was also attractive is that they all seemed modest, not one of them was pretending to be a super collector or to know more than others. It was quite funny as well and I found myself laughing out loud several times. I was having a crap day at the time so thanks lads for the cheering up!
Check out this photo of a few of the podcast guys hanging out with the SWFUK fellas at a recent convention.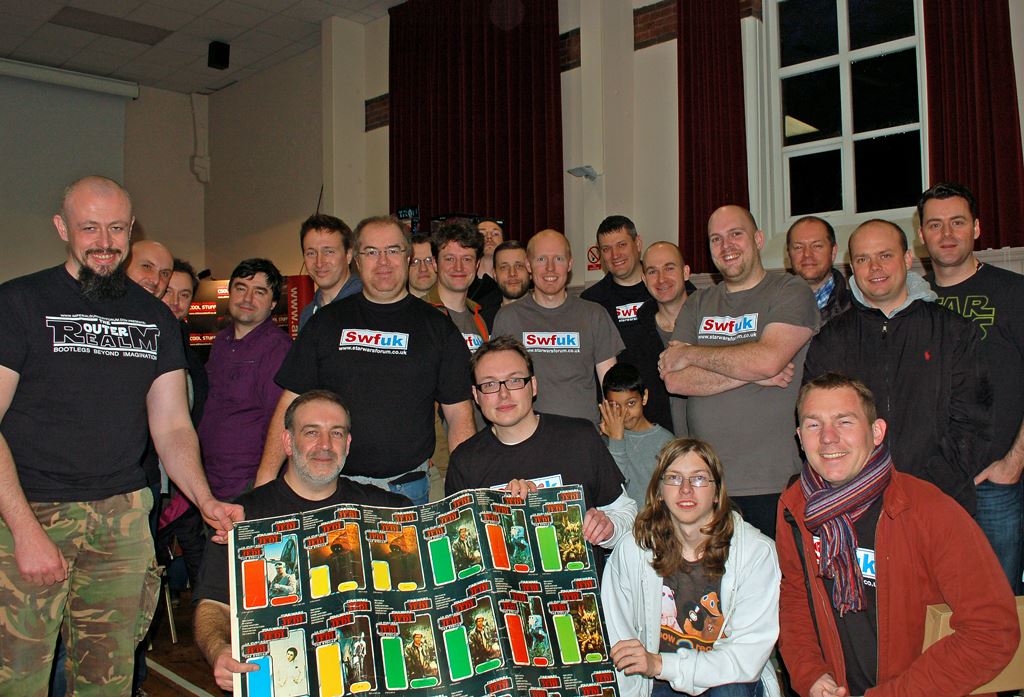 Straight off the bat the podcast grabbed me. I loved the mix of regional accents on the podcast. Being an Aussie, we all pretty much sound the same so this mix was a lot fun for me. I got a bit lost as to who was who but I guess it will take a few podcasts before we recognise the voices.
What I liked most about the podcast was that it was crammed to the brim with interviews. While I love technical talk about figure variations and all of that I also love the personal side of collecting. All of the interviews were great, such as those with Paul Tree, Paul Bateman and Mark Newbold but I did particularly like the one with Iain Sanderson. I've had quite a bit of contact with Iain and he has always seemed to be an honest and down to earth bloke. It was great to see that he also came across that way in the interview and it was cool to learn more about one of the most popular members of SWFUK. I hope the podcast continues with these interviews but obviously it will be a lot of work for them to maintain this intensity every month.
The podcast was long – over three hours, but I loved that. The more the better. I know that some have complained about the length of the CHIVE Cast but for me there is a simple solution – fast forward the segments you are not interested in! It can't be that hard.
One thing I'm curious about is whether the podcast will appeal to non-Brits. The hosts are all from the SWFUK forum as are several of the guests. Further, a lot of the topics discussed are linked to the forum so I guess I can understand if say Americans for example may not be initially attracted to it. However to be fair, it is the SWFUK podcast after all and the hosts don't dress it up as anything else. I'm an Australian yet I still found it fascinating and at the end of the day they are still simply talking about what we all love – vintage SW toys. What could go wrong?
I encourage everyone, including non-Brits to whack your earphones on and absorb yourselves in the first podcast. Really it is a great effort from a good bunch of fellas and it is no doubt going to get better and better. I'm already hanging out for my next hit!
Thanks again to the boys for putting this together for us all.