Hi guys,
Well I've finally gotten around to posting about my recent trip to the remarkable Tunisian island of Djerba. What an amazing trip it was! I've mentioned before that my wife is Tunisian so we often travel there to see her family, soak up some rays (sadly missing in The Netherlands), swim in the warm waters of the Mediterranean (the second true love of my life) and to gorge ourselves on Tunisian cuisine. Some may remember that we've previously travelled to Star Wars locations in the deep south of Tunisia:
http://vintagestarwarscollectors.com/the-lars-homestead-in-tunisia/
Djerba is crammed with absolutely stunning beaches, plays hosts to some fabulous architecture and houses the famous El Ghriba synagogue, the largest of its kind in Africa. But most importantly, several famous Star Wars scenes were filmed on the island. Lucky for me, my in-laws were kind enough to drive me around to each location, as they did in the south of Tunisia; but this time the drives were a little bit shorter. Well they were meant to be, if it wasn't for the fact that we kept getting lost and had to ask for directions every two minutes! Finding streets in Djerba can be quite difficult as there aren't always street names like we are used to. Sometimes even when there are street names, the locals don't even use them.
In the end I didn't get to see all of the locations, such as the Stormtrooper check point scene at Anchorhead, but I did see the ones I was most excited about.
So let's get into it!
First off was the Mos Eisley cantina! This is how it looked in Star Wars.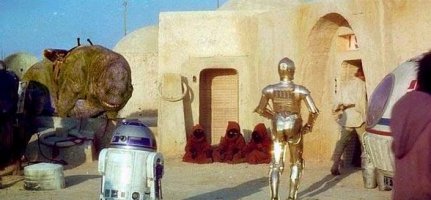 In reality, the cantina is a small building that used to serve as a bakery but is now abandoned. It's smack bang in the middle of a small town and unfortunately has become quite dilapidated. I was still pumped to see it though and just had to take a photo of Ben at the scene of the crime (yep Han shot first).
Next stop was another great location. Whose house? Say, say, say what? Ben's house!!!!That's right, I finally saw the legendary building that Lucas used for his exterior shot of Obi-Wan Kenobi's house. Check out how Ben's hermitage looked in Star Wars.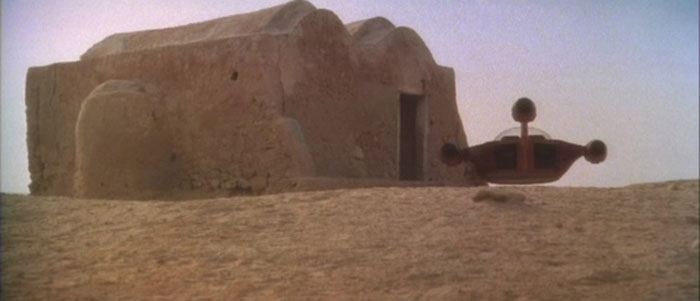 We drove there from the Ajim ferry port and I was absolutely over the moon when I saw the building appear on the horizon. While in the film it looked like a dusty and isolated outpost in the desert, it is actually a beautiful little structure, brilliant against the contrasting blues of the Mediterranean sea and the Tunisian sky.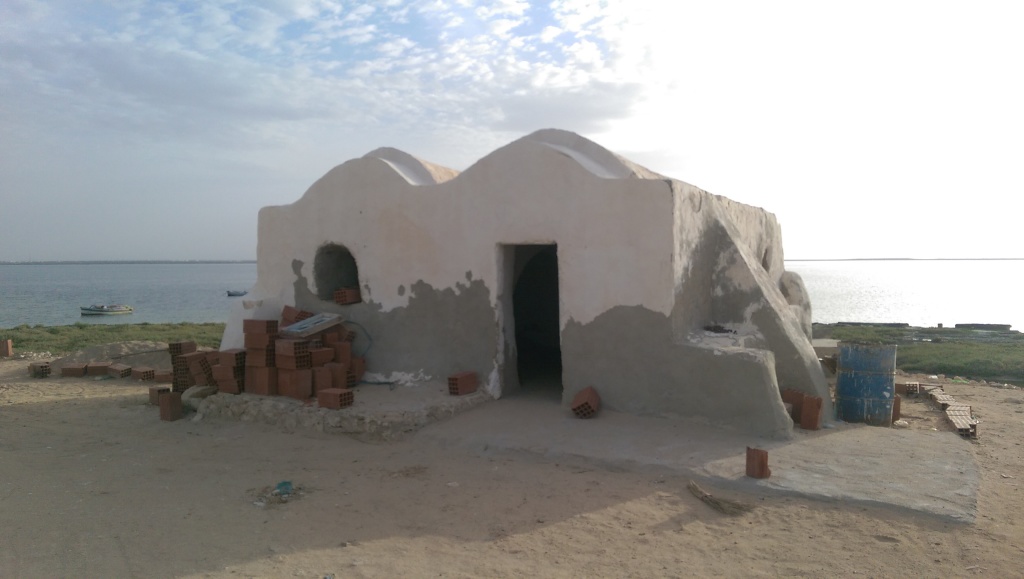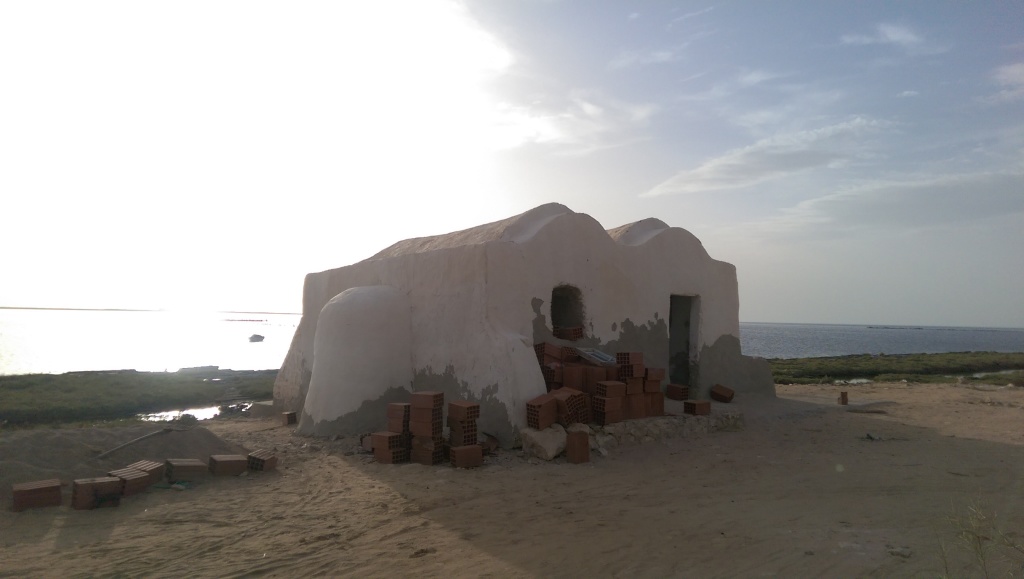 Of course I chose to mentally block out the bricks that were stacked up outside the house, nothing was going to ruin my Star Wars experience! The structure is now used by fisherman but at least the building still seems to be in decent shape. I checked out the inside of it (did not appear in Star Wars) but not much seemed to be going on.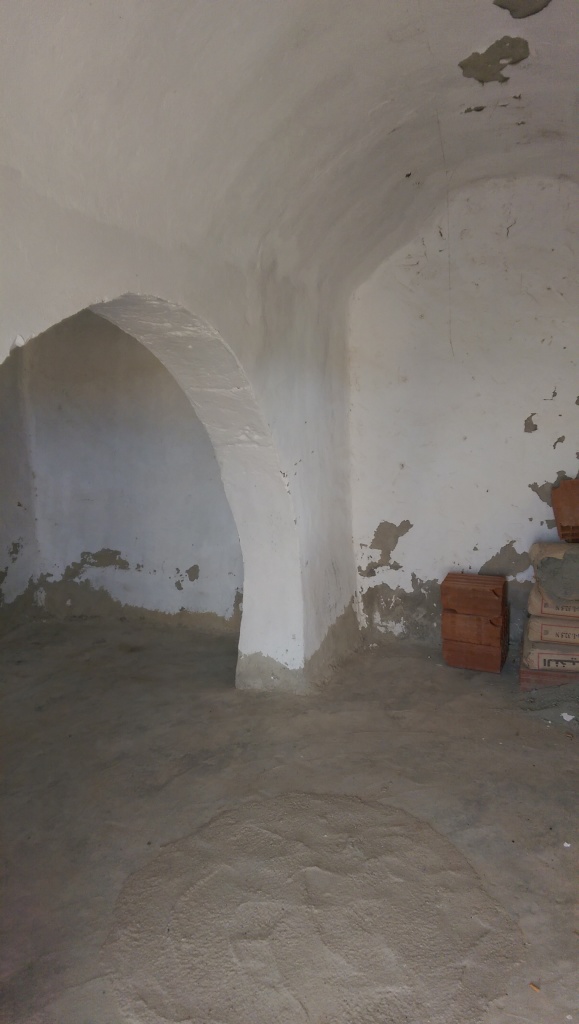 I previously posted this on our Facebook page but I have to post it again. A selfie of myself and my mate Ben, who was thrilled to finally be back home after all of these years.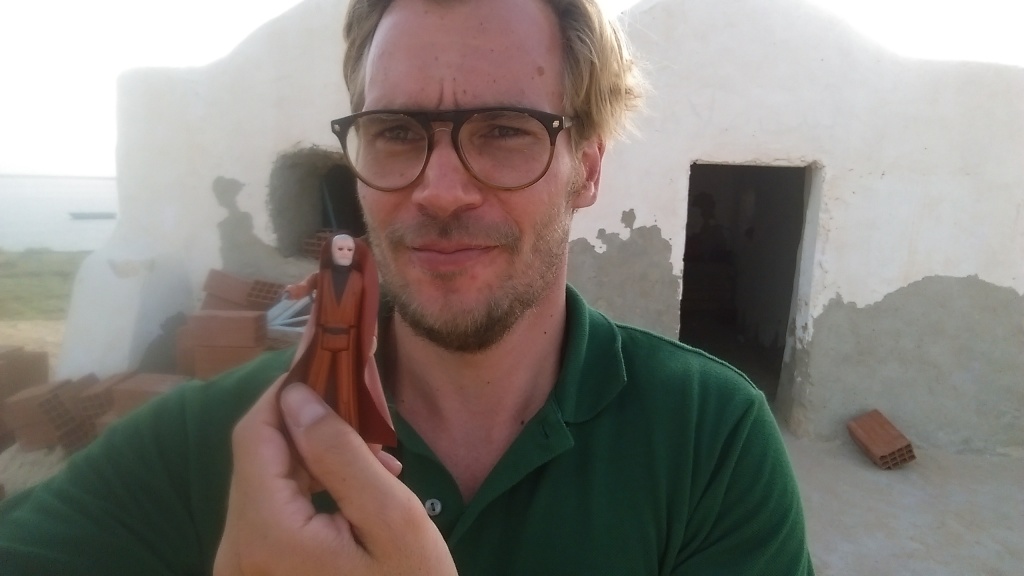 Well the final location was the scene of Lucas' exterior shot of Toshi Station in Anchorhead, which in reality is the temple Sidi Jemour. This is the movie shot.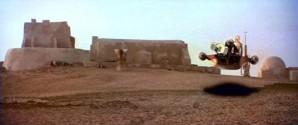 The main building that is now a mosque that sits up on a hill overlooking a little inlet used by Octopus fishermen. This is how it looks today.
 Some of this structure was also used in some deleted scenes.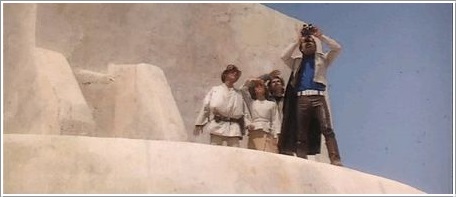 The sunset here was absolutely stunning so I have to share some of these snaps. My wife and her parents are my guest models… I was taking pics with my smart phone and I'm also the world's worst photographer so these photos do not do the location justice.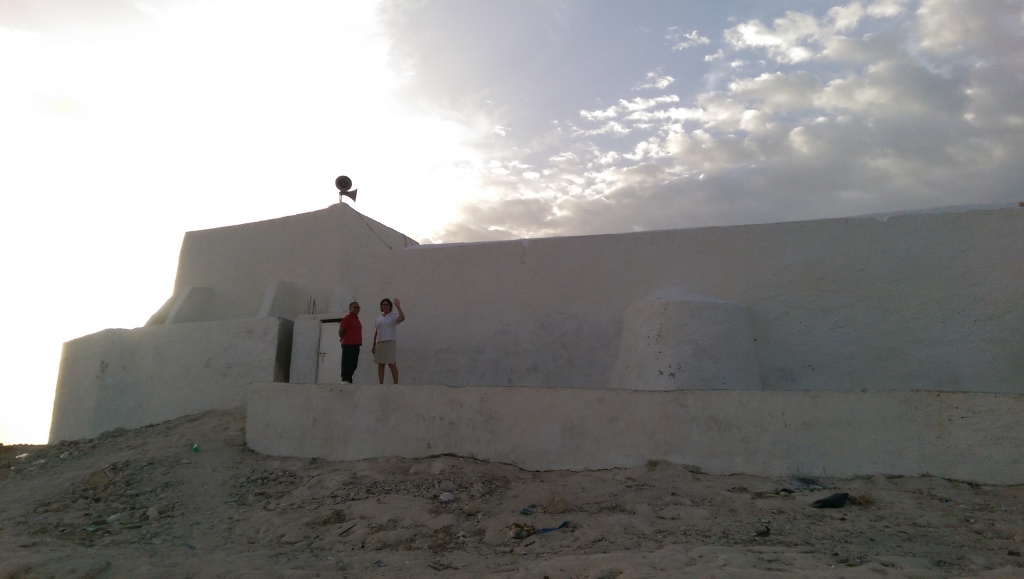 Anyone who is a Star Wars fan, and has the financial means, should get themselves to Djerba to check so many of these marvelous filming locations. Not only is it a great Star Wars experience but it's a great holiday destination. Here are a couple of final photos that emphasis the beauty of the beach holiday aspect of island.
Enjoy!